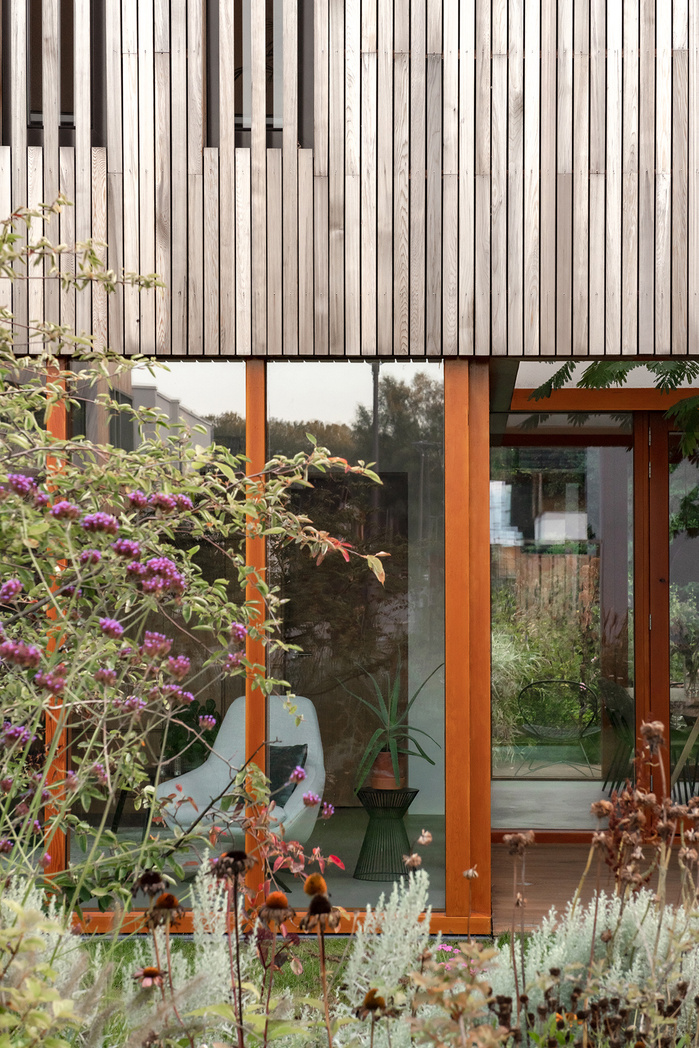 Rotterdam architecture office AAAN designed a family house at the north side of the 'Leonidas' site in Rotterdam. The square patio house has a central position on the plot. The southwest patio offers privacy and shelter and brings daylight deep into the living and sleeping areas. The proposed volume is smaller than the maximum permitted volume and fits within the urban planning principles.

The roof edges on the southeast side of the volume have been lowered to 4m. Due to the specific cut of the volume, the patio provides both morning and afternoon / evening sun.

The living areas on both floors are all positioned around the patio. On the ground floor these are the living room, the dining room and the kitchen, connected with large glass openings. The patio thus becomes part of the living floor and can be used as an extra 'outdoor room'. The entrance and service areas are positioned on the north and east sides of the house. Openings on the west and east facades of the volume have been minimized.