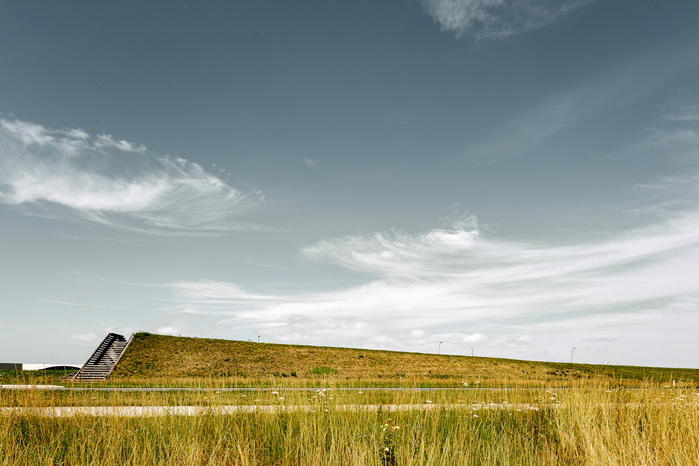 An Ode To Manmade Land is a pair of viewpoints designed by Vector-I Architects, in collaboration with artist Lambert Kamps, on a man-made dyke at the Lauwersmeer National Park, in the Netherlands. The two structures are designed to give views across the artificial landscape and to "provide new perspectives on rising sea levels".
Called The Viewing Dyke and The Periscope, the viewing platforms were built on the coastal path at Lauwersoog in the north-east of the Netherlands on an artificial dyke.
The Viewing Dyke is a 100-metre-long earth mound that has been created as an extension to the dyke between Lauwersoog's harbour on the Wadden Sea and the marina on the enclosed Lauwers Sea.
The second installation, The Periscope, is a timber structure that is covered in a series of mirrors and open-air periscopes.