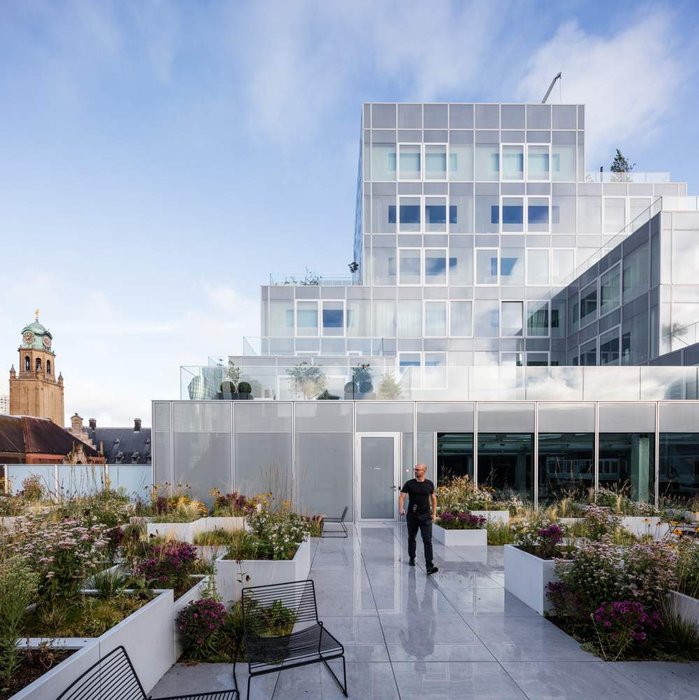 The well known office of OMA has designed the Timmerhuis with apartments and the extension to the Rotterdam city hall. Light and transparency are introduced in the plan by means of a spectacular steel construction, atriums and a glass facade. Old and new walk along well in the Rotterdam city center.
The grand opening of this new project in the dynamic Rotterdam city center is on December 11th 2015.

OMA: Rather than being yet another statement in Rotterdam's crowded history of revisionist planning and cacophony of architectural styles, the ambiguous mass of the Timmerhuis tries to mediate between the existing buildings surrounding it. The axis between the existing town hall and the post office coincides with the axis of symmetry of the Timmerhuis , and the street between these two buildings continues into a passageway to the Haagseveer. The Timmerhuis integrates with the neighbouring Stadtimmerhuis by maintaining the same floor heights, while the plinth height of 20m conforms to the character of the surrounding Laurenskwartier.