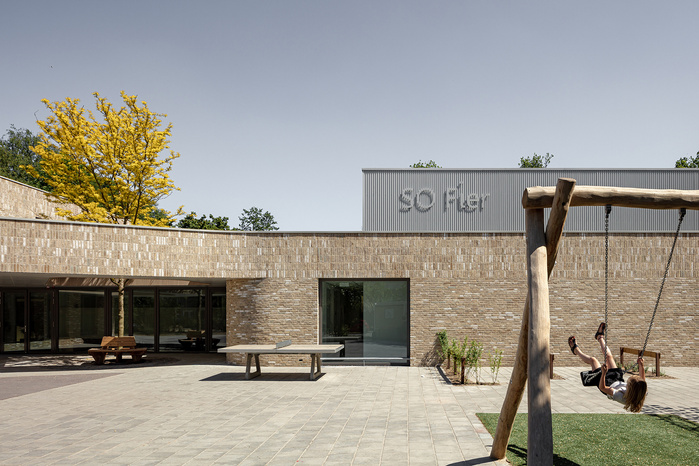 EVA Architects designed an energy-neutral primary school for special education in Utrecht, in close collaboration with interior architect NEST. Two volumes have been placed in the green space in which the school is located, robust in materialization, soft in shape and light in color.

The two building volumes (education and gym) are connected programmatically by the entrance and the playroom. The masonry of the facade is divided into bands, of which the middle one protrudes as a canopy at the entrance, effectively forming a connection between the two volumes. The rounded corners soften the building and smoothly connect the various outdoor spaces. The patio provides daylight to the learning plazas and connects the various clusters spatially and visually.

During the process, the ambition for BENG (Nearly Energy Neutral Building) was adjusted to Energy Neutral Building. In addition to energy measures, various measures to increase biodiversity have been introduced, such as a green roof and the fitting of various nest boxes for swifts, bats and house sparrows in the facade.