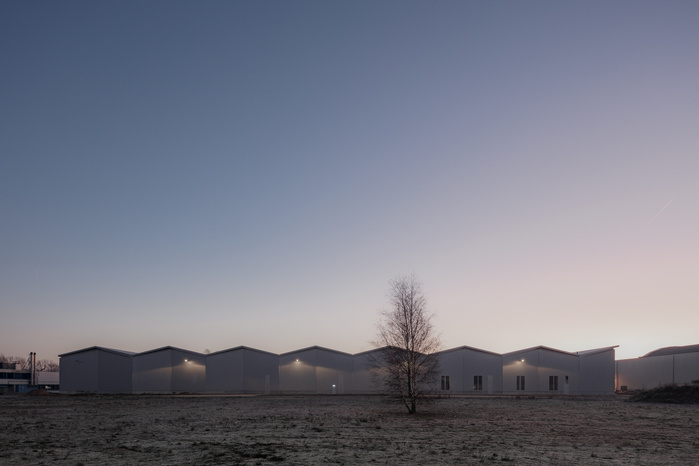 Amsterdam-based and self-confident architecture office Space Encounters acknowledges the relevance of good architecture. Any commission is seen as an opportunity to create applied art.
This also accounts for industrial parks such as IPKW, Industrie Park Kleefse Waard. The park, an innovative clean-tech campus, has a high ambition in architecture - the gate house has been designed by NL Architects - the newest building on the premises is the logistic hub of the modern logistic firm Hoevers Groep, designed by Space Encounters.
The metal warehouse provides room for storage space onder a wave of roofs with offices and glass facades at the end. The functional details - protruding eaves - skylights facing north - durable materials - result in a play of shadows and reflections.