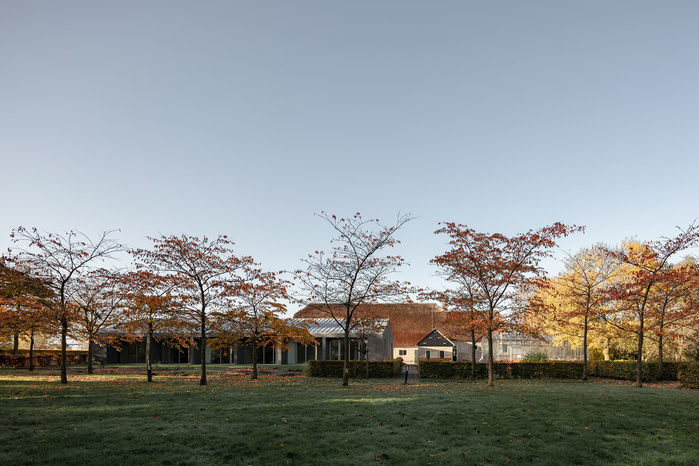 Studio AAAN has redeveloped the old farm 'De Kapel' in Rotterdam into hospice 'De Liefde'.
The design organizes six apartments in an annex to the old farm. The historical value of the old farm can mainly be found in the old facades and the large thatched roof and also in the interior: the old columns and beams are of particular value.
By demolishing the former workshop, the new extension could be placed parallel to the farm. Architecturally, the extension is inspired by the typical wooden sheds found at many farms.