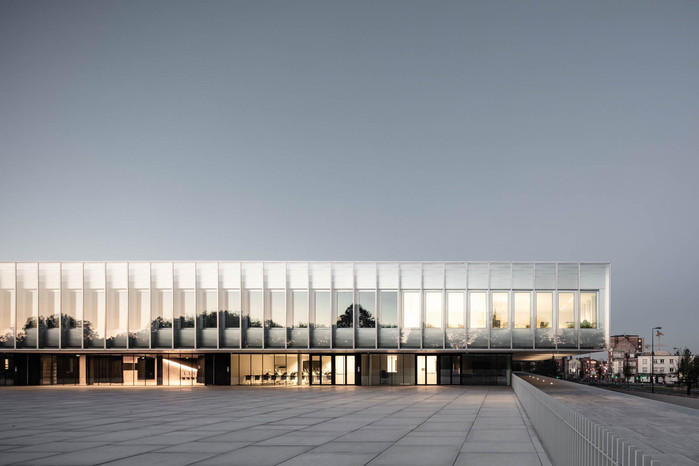 Chambre de Métiers et de l'Artisanat, by KAAN Architecten and PDAA is located within Eurartisanat district in the south of Lille, an area identified by the juxtaposition of heavy traffic infrastructure and lush greenery.
The building's geometry and transparency embrace the nature reinforcing the link between north and south and opening the fabric to the botanical gardens north of the site. Spreading over three floors, the building houses offices for the local and regional Chamber of Trades and Crafts and the associated training school.
Coexistence of such various users is enabled by a double entry disposition through two public squares on different levels. Both entrances are connected by a linear succession of representative spaces such as the southern square, the entrance hall, the auditorium, and a wide opening overlooking the north terrace.
Symmetrical across this central axis, the functions are organized around a set of six patios which provide natural light for the offices, classrooms and circulation spaces. Through its materiality the building aims to both articulate, absorb and reflect the surrounding nature while, at the same time, constitute itself as an inhabited landscape.