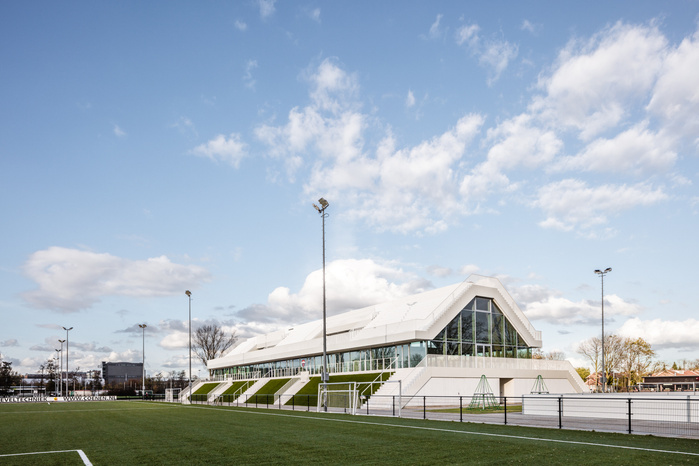 Three sports clubs with different backgrounds and club cultures have joined forces on the new Sportcampus Rotterdam.
A new combined identity for the cluster has been created by NL Architects.
The build up of the new club house is logical.
The colored changing rooms are at ground level, flush with the pitch and behind a green slope. The canteens sit on top to enjoy the panoramic view. The volume is topped by a pitched roof, habitable and accessible.
How smart!