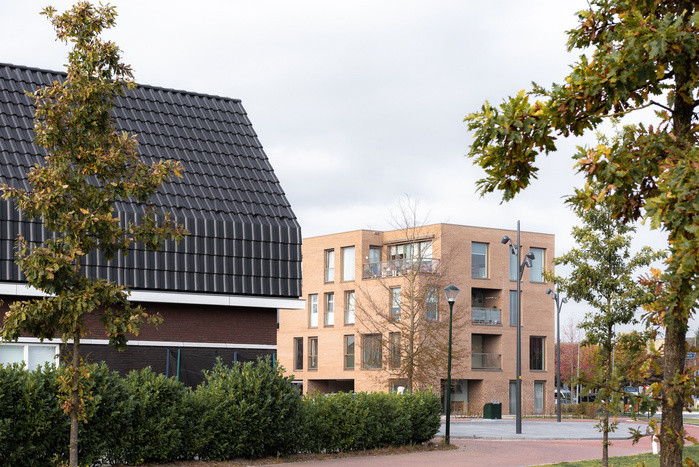 This residential building by Amsterdam office Kok Harleman has ten starter apartments. Each house has two bedrooms, an outdoor area (loggia, balcony or garden), a separate storage room and private parking.
The Blaricummermeent is a residential area with mainly dwellings. A number of squares with apartment buildings are scattered throughout the area. These buildings act as orientation points in the neighborhood, providing variation in the urban context. The residential building is made up of a compact and all-round volume with a recognizable pentagonal floor plan. This form originated in response to the context, ensuring optimal use of the plot.
The facade openings are staggered while several notches form outdoor spaces, parking and the main entrance. The building has a robust appearance with masonry in various stone formats, aluminum window frames in matching color and glass parapets.